Confessions of a chalet girl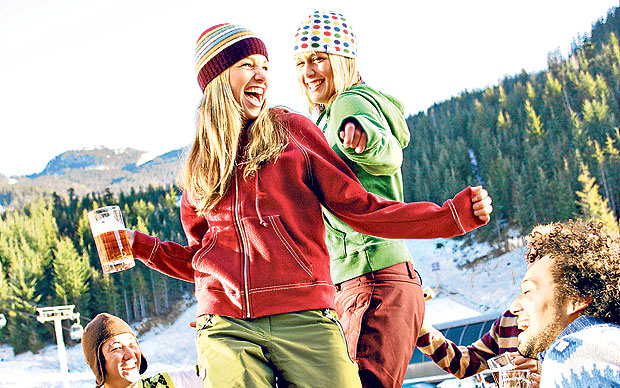 I chose to undertake a ski season as the thought of continuing to sit at a desk 9-5 everyday sent shivers down my spine. The opportunity to run a chalet in the French Alps – who could say no? None of my friends had been a chalet girl before so I trawled the internet searching for advice and guidance on what to expect. Nothing. Nada. Nichts. So off I went to the Alps with an open mind.
Nobody can comprehend the sheer anticipation as you wait for your new guests to arrive in your chalet. Who will they be? What will they be like? And ultimately how much will they tip!? Waiting for the guests to step off the coach at 1pm on a Saturday was the moment we all dreaded!
The cake was baked, beds made, chalet hovered, and the guests were settling in. The first week was a bit of a blur, up at 6:30 every morning and back in the chalet by 5 ready to cook and serve a 4 course evening meal. I love cooking and showing off my culinary skills and really enjoyed being in the kitchen.
After I successfully passed my probation period, my lift pass was handed to me and the mountains were mine to explore. The Espace Killy is one of the greatest ski areas in Europe, the diversity of terrain and variety of slopes is phenomenal. Just when you are ready for your afternoon break, you can hit The Folie Douche for a bit of lunchtime dancing on tables, champagne showers and overpriced beer! Lose your head in the music and dance on the tables with your ski boots on, and have the time of your life (just remember that you may bump into your chalet guests – this can get awkward!).
The weeks flew by and the further I got into the season, the more confident I felt around the guests. In my chalet I was lucky enough to have the odd week where guests were a similar age to me and wanted to say thank you by taking me to 'Dicks Tea Bar' until the early hours! Drinking £100 bottles of vodka, dancing on the tables and having 1am snow fights made all the hard work worth it!
Next time – secrets of being a chalet host and how to cut corners!!