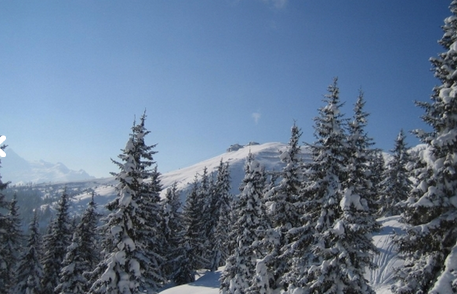 Victoria Hotel, Borovets ***
The Victoria Hotel differs from the majority in Borovets as it's family run so has a more personal feel to it which some people might prefer. As is often the case with this type of hotel the staff are very well regarded and look after their guests throughout which is something that can be lacking in the larger hotels. It's located towards the lower end of Borovets so it's in a quiet setting for your ski holiday though this does mean that you do have to walk a little bit further to get to the gondola and the restaurant area – the walk is between 10-15 minutes depending on your fitness and the direction (there's a bit of a slope!). If you don't fancy the walk then there is a minibus which costs just over £1 per person.
The food is cooked-to-order so it's not buffet style as is often the case. However as it's a fairly small hotel the menu doesn't have the most choices, particularly if you are a vegetarian as you may be limited to cheeses and various eggs.
The rooms themselves are fairly modern with all the usual facilities; fridge, TV (CNN & Sky News are the main English speaking channels), and a balcony. There is also a communal lounge area  with a large TV, sofas, and a lit fire.  There is also a hot tub and a sauna that can be used but it's quite expensive at £10 for half an hour. If you're not skiing or fancy a day off then the hotel has a large garden and there are nearby stables where you can go horse-riding for the day.
Victoria Hotel, Borovets ***
Victoria Hotel, Borovets 2010, Bulgaria