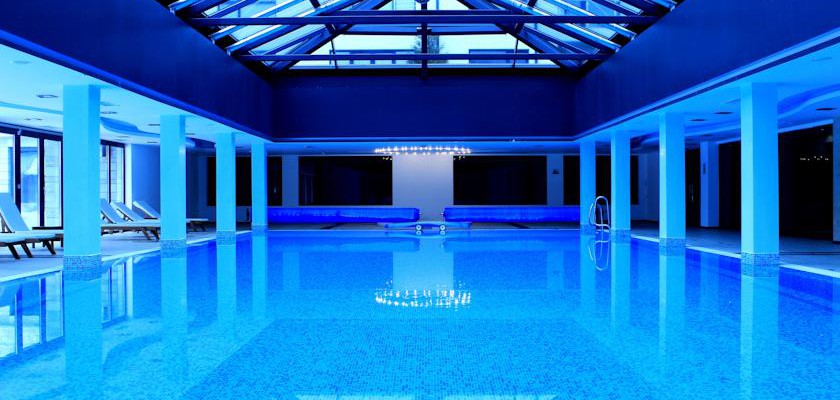 St. George Palace, Bansko ****
The St. George Palace is located upon the highest ridge in Bansko alongside the nature reserve and offers some commanding views of the resort. This is one of our most popular hotels and attracts many repeat visitors as it is probably the best value in Bansko. Although not right on the slopes it is less than a 10 minutes walk to the main gondola so it's easy to get home after a hard day on the slopes. If you're feeling a bit lazy there is a free shuttle bus every 15 minutes between 7:30 – 10:00am and again from 3:00 – 5:00pm, but most people are happy for the short stroll.
Facilities-wise the St. George Palace has equipped with a Turkish bath, sauna, Spa, Jacuzzi, and one the largest swimming pools in Bansko. There is also an impressive children's play area which keeps the little ones occupied during the evenings. The rooms are huge and have been recently refurbished with modern furniture, some guests have reported that it lacks a degree of character whilst others are more accepting of the clean lines. The hotel also has it's own restaurant and bar which is again good value and with good variety, and also it's own ski shop.
We offer the St. George Palace on a bed & breakfast and half-board basis.
Ranked #5 out of 97 – TripAdvisor
St. George Palace, 5 Kosherinata Str., Bansko 2770, Bulgaria