You ski holiday check list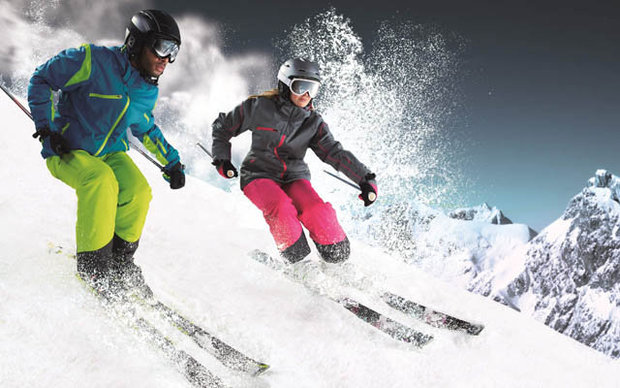 It is so confusing knowing what to take on a ski holiday, especially if you haven't been before and it can get so expensive with all the kit you THINK you need.  I've put together a quick list that you can print off and keep to make things easier just to make sure you don't forget anything mega important.  If you're a beginner we recommend that you hire or borrow equipment on your first visit as it's not cheap and skiing/snowboarding might not be for you.  When I was sixteen I went skiing with the school, had my mum and dad buy me loads of kit at the local sport shop and then, following an injury accompanied by getting lost up a glacier for a few hours (long story) I swore never to ski again so they had to sell it all.
Hand luggage:
·         Passports
·         Photos for lift passes if required
·         Travel documents (airline tickets, parking confirmation, car hire voucher and accommodation details)
·         Maps
·         Insurance documents **Remember to upgrade your insurance to include winter sports before you go**
·         Currency
·         Credit Cards
Hold Luggage
·         Think layers when packing – it's easy to warm up by adding them and cool down by reducing them.  Some days you will be boiling on the slopes yet freezing at night – lots of thin roll necks.  Get thin leggings for under jeans too (Primark have fleece lined ones)
·         Sun cream and lip block is essential. The sun is very strong in the mountains as it bounces off the snow.
·         Hat, ski gloves, goggles, scarf and sunglasses.
·         Thermals if it is really cold – and your normal underwear!
·         Ski jacket, salopettes and several pairs of ski socks
·         A small back pack for taking up the mountain (useful for carrying emergency supplies)
·         Small first aid kit
·         Ski / board bag and boots if you are taking your own – hire these if your first trip.
·         Moisturiser/aftersun
·         Warm jumper and jeans for evening time
·         Apres ski boots/walking boots with a good grip
·         Deep heat spray – you may sprain a muscle so be prepared
·         Toiletry bag with all the basics inside
·         Any medicines
·         Cereal bars/glucose tablets for energy on the slopes
Don't leave home without
·         Sorting out the feeding / housing of your pets and plants
·         Cancelling your newspaper / milk until you get back home
·         Telling your cleaner – she may set the alarm off while you are away!
·         Sort your mobile so you can use it abroad and check your data prices
·         Any timer lights set to ward off burglers
·         Clear out the fridge and take out the bin!
Don't bother with:
Heels, dresses etc – après ski is all about being warm and casual.  People will be in bars wearing jeans and jumpers so you would stick out (for all the wrong reasons) in a slinky dress.
Money saving tip:
People tend to sell ski stuff on eBay frequently owing to upgrading or simply not enjoying the whole experience.  I found that I was able to buy decent quality items cheaper than hire costs and most have only been worn for a weeks holiday.  If you are planning to ski next year then start searching eBay once the season finishes in March – google the best brands to look for.  If you don't fancy items pre owned then go to budget sports stores like sports direct or Aldi who offer a wide range of quality items at low prices.