What's it like to be a skiing beginner?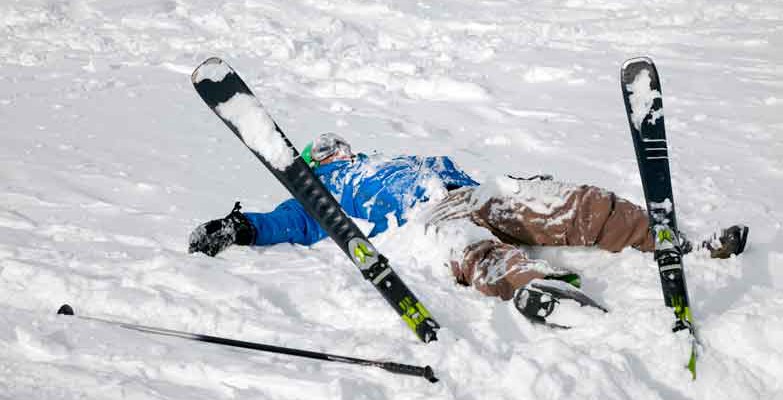 The world of skiing can be a daunting place for those who have not experienced it's wonders before. Often stereotyped as the sport of the rich kids, who throw around words like "sick line brah" and "gnarly" seemingly in every other sentence. It can be a struggle for an adult who hasn't been exposed to skiing/boarding in their earlier life to break into this weird and wonderful world.
However, as somebody who was in that selfsame position not so long ago, I'm here to tell you that it is possible, it isn't all that difficult and goodness me it is oh so rewarding! I love the sport, I love the stunning locations and I've love the people (I even tried throwing "gnarly" into a sentence once, but I was describing my morning waffles and it didn't quite come off the way I'd hoped). But I digress.
I had admired skiers and snowboarders for a long time, but I had never been given the chance to get out onto the mountain myself and give it a go. My school didn't offer ski trips and nobody in my family has any interest in the sport, so it wasn't until I was 20 years old that I finally decided enough was enough and I signed up to work a ski season in France. Skiing holidays have a tendency to be very expensive in the classic areas of the Alps but as a chalet host I had all of my accommodation, food, ski pass and rentals paid for, on top of wages and tips (and let me tell you there is quite a pretty penny to be made where tips come in). So there I was, all the gear and no idea. But with a host of new friends keen to teach me, a whole mountain range at my disposal and nothing but time. Sure I had to work a few hours in the morning and get back in time to rustle up dinner for my guests, but all through the day was ski time! Besides, meeting a new batch of guests each week was one of the best parts of my season, skiing is a social sport after all, not to mention the aprés!. It really is the greatest sport in the world and the most fun you can have with your clothes on. Or with your clothes off in fact (yes I tried it and yes it does hurt like hell when you fall, please take my word for it).
Now I am aware that not everybody can just up and leave for 6 months on their jollies because they fancy learning a new skill. so if you would like to learn how to ski/board while keeping that nice job and loving partner, there is an easier way. Most people's hesitation in picking up skiing is the cost of ski holidays, but fear not, there is a cost effective way to hurtle down a mountain at breakneck speeds.
There are an increasing number of eastern European resorts sprouting up which offer incredible slopes at a much more reasonable price. Bulgaria is one such place in particular which offers an ideal location to begin your ski/boarding life, not only is it gentle on the wallet, the skiing terrain tends to be less extreme than that of the classic ski regions of Europe, making it perfect for beginners/intermediates and allowing you to build on your skills and take lessons in a more suitable environment. A quick note on the lesson front; take them! I didn't and it took me most of my first season to correct my technique, it's much better to get the correct form straight out of the gate.
For those who still have reservations about jumping in feet first, grow a pair! No I jest. There are many indoor ski areas around the UK; Xscape and Chill factor to name a couple, where you can pick up the basics before heading out onto the big boy mountains. Also Scotland has an underrated ski area, if you head up to Aviemore in the Cairngorms the slopes offer beginners a fairly expansive piste run to get you moving away from that pizza slice technique and into beautiful parallel turns.
So there you have it, no more excuses and no more hesitation, get yourself out there and take advantage of those beautiful mountains!
Ski Lingo
Aprés Ski – Literally it means 'after ski', but really refers to the nightly social assault course which can take more out of you than skiing!
Piste – The designated areas set out by the report, much like roads for skiers/boarders
Off piste – Skiing/boarding away from the designated ski areas (can be excellent once you have reached a level of proficiency)
Bunny Slope – A beginner's slope usually accessible by a magic carpet.
Flat Light – Grey skies and dim light that makes changes in terrain difficult to see – nasty!
Magic Carpet – Step onto this and you'll be carried smoothly forward.
Ski Lift – Carries you up the mountain on your own personal sofa, achieving mastery in alighting can require greater study than the skiing itself.
Pow Pow – Freshly fallen snow or champagne powder!
Ski Bum – One who lives to ski…and avoids anything that isn't skiing ie: work!
Gnarly – When you've gone beyond radical, beyond extreme, it's balls out danger, and or perfection, and or skill or all of that combined. (snowboarders are prone to hyperbole).