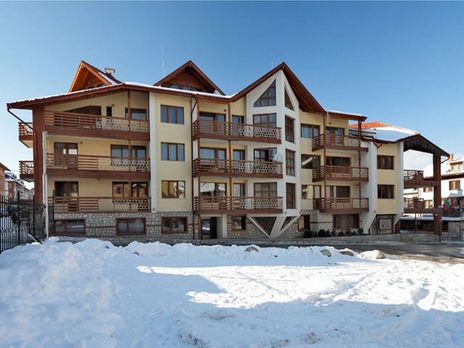 Eagles Nest Apartments, Bansko ***
The Eagle's Nest is one of the better hotels in Bansko and consistently receives good reviews from our guests, many of whom repeatedly stay here for their ski holiday.
The apartments are roomy, immaculately clean and well equipped, and you can also store your ski equipment in the complex rather than having to take it back to the ski depot. Each apartment underfloor heating (great for drying out your clothes or ski boots), a hob/oven, toaster, kettle, TV/DVD player etc. The complex is fitted with a sauna, steam room, gymnasium, and a Jacuzzi although there is a £2 charge for using these facilities.
The location is very close to the ski gondola (about 100 metres) and some of the best restaurants in Bansko so it's in an enviable position.
Ranked #3 out of 121 – TripAdvisor
Eagle's Nest, Angel Kanchev Str, Bansko 2770, Bulgaria