Ever thought of snow tubing?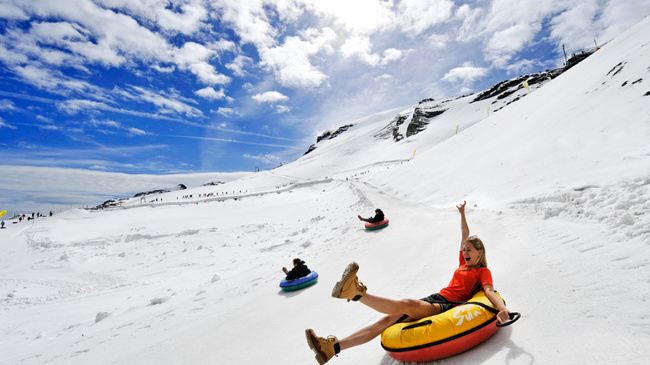 From the minute they let you go, the slide down to the bottom of the slope only brings laughter and happiness
This is my thoughts on tubing which is one of the most up and coming ski slope activities around the UK at the moment! Living in North Norfolk, England really has it highs, however one of it's few lows are the lack of winter sports. Having never taken part in activities like skiing, snowboarding or ice skating, the best I could hope for annually was for sledging, as fun as sledging gets I have always wanted more from winter. When the opportunity arose to take part in a children's birthday party at Norwich Ski Club in 'tubing' I knew very little on this activity, and I have to admit I felt it would be a bit too childish and tedious for me. However I can't say I had my views set high, and was only being optimistic about the activity. When first arriving and taking part in a friendly safety talk, I soon found myself only looking down…..the ski slope in a rubber ring only thinking how quick I could get this ring to the bottom! It really did surprise me in how quick they can go, and due to the excellent staffing you know you feel safe at all times. You will tend to go down the slope roughly 10 times all from different positions and different groups, and considering it only cost £10 per person for the hour it soon flew by. Every time I was going down, either in a group or by myself I couldn't stop myself chuckling away as you are gaining speed into a cushioned ending at the bottom, you are only excited to head straight back up and do it again.