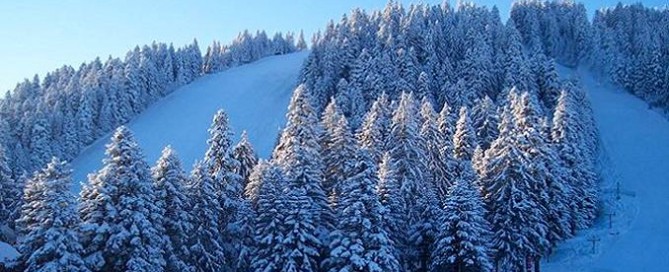 Borovets
Bulgaria has fast become on of Europe's most popular ski and snowboard destinations. Indeed in early 2012 lastminute.com revealed the top 5 emerging holiday destinations and Borovets was their prediction for the number 1 spot. And The Telegraph announced Borovets as the 3rd best value ski resort in the world.
So what's all the fuss about?
Excellent ski conditions, untouched scenery, and extrememely low prices has meant that in recent years more and more tourists are heading east to see what Bulgaria has to offer.
Borovets is the oldest Bulgarian winter resort and dating back to 1896. It has grown to become the biggest and most modern resort in Eastern Europe. Indeed it was part of Bulgaria's bid to host the Winter Olympics in 2014 and will be again for the 2018 games. Borovets itself is located in the eastern section of Rila on the nothern slope of what is known as the Mousala ridge.
Recently Borovets has been grown into a modern and high class ski resort with luxury hotels, restaurants, shops, discotheques, and an excellent choice of lifts and pistes. Located amongst venerable pine woods nearly 1400 meters above sea level (with the highest pistes peaking at 2600 m) it makes it an ideal place for rest and relaxation. And there are now over 14 artificial snow cannons that have been installed so to guarantee snow cover though in recent years these have hardly been needed
Ski school
The ski schools in Borovets are known as being some of the best in Bulgaria and also Europe, mainly due to the highly skilled ski instructors (more than 200 in total) who are fluent in most European languages and include amongst them some former professional skiers as well as an Olympian. We have received hundreds of positive comments from tourists who used their services.
There are numerous ski and snowboard rental services near the Gondola  and the nursery slope, however we would urge you to book these at least 10 days before you plan to ski in order to benefit from reduced prices.
Nightlife
Borovets has many restaurants, cafes, bars, discos and night clubs. The nightlife is wide and varied with many guests dancing through the evening at  Mamacitas, Hunters Bar, Bonkers, or the Buzz bar, all of which are well established in the resort with many guests returning to them year after year. Most of the bars are open until the early morning, and offer good prices and special 'happy hour' discounts.
Borovets is also easy accessible – it is12km from Samokov, the nearest large town; and Sofia (the capital of Bulgaria) is just 72 kilometers away.
Mountain rescue service is available 7 days a week, 24 hours a day. Telephone contact details +359 7128 2450; +359 48 1841; +359 88 1473.