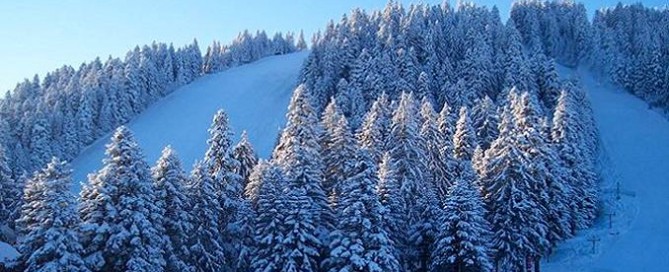 All Seasons Club ****
The All Seasons Club is a good solid hotel on the edge of Bansko known for its warm and friendly staff. The walk into the resort centre takes about 14-16 minutes depending on your fitness although there is also a free shuttle bus, however it does run to a pretty tight schedule so make sure that you know when and where it will depart from otherwise you could be stuck! The plus side of its location is a little peace and quiet during your ski holiday, and also some great views of the mountains.
The meals are pretty standard for the resort, you won't go hungry that's for sure although if you're looking for something a little tastier then you might the better of eating in one of Bansko's restaurants. We hear that there aren't too many options for vegetarians, limited to cheese, eggs, pasta, and rice in most cases. If you prefer you can prepare meals in your room as they are all equipped with a kitchenette. The rooms tend to be quite large and to a good 4* standard which are cleaned daily.
Facilities within the hotel include a sauna, steam room, heated mineral swimming pool, and massage.  Although you do have to pay extra for the massage it's fairly cheap compared to UK standard at £30 for an hour. There is also good wifi throughout the hotel.
Ranked #35 out of 95 – TripAdvisor
All Seasons Club Hotel,  ul. Chetiri Sezona, Saint Ivan Area, Bansko 2770, Bulgaria