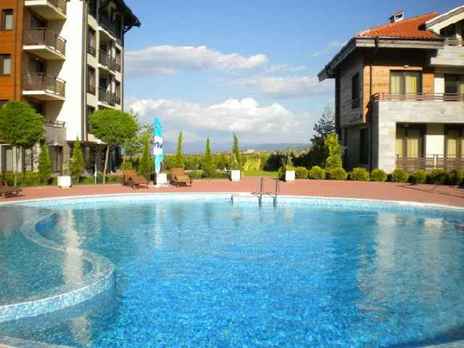 Murite Club Hotel, Bansko ****
Unfortunately despite a re-brand, this hotel does not receive favourable reports from our guests and as a result we do not include it in our range of ski holiday hotels. Here are some of the reasons why:
1. It's hotel is in Razlog, and not Bansko, meaning a car is almost a necessity.
2. The facilities are poor – no hairdryers in the rooms, weak Wi-fi, no mini-bar
3. The staff struggle to speak good English, so unless your Bulgarian is useful then communication may prove tricky.
4. The food is of 'ok' standard however it's extremely repetitive throughout the week.
5. It's noisy – there's a nightclub nearby and the noise can be heard throughout the hotel.
6. The facilities are not in good working order, this includes a broken Jacuzzi and the gym machines in poor condition.
7. An unreliable bus service into Bansko ski resort.
8. The nearest cash machine is over a mile away, so make sure you've got plenty of cash on you.
9. The Turkish bath is decent but you do have to pay a supplement to use it.
10. The swimming pool smells of chlorine and some guests have complained of skin irritation.
So you can see why, in our opinion, the hotel has run into problems in recent years and does not make it onto our recommended list of hotels. Some of our guests have stayed here and had a wonderful ski holiday so it's not all bad news, however if you do decide to stay here we just to make sure that you're aware of some of more negative aspects as well.
Ranked #6 out of 11 – Trip Advisor.
Murite Club Hotel, Bajova Borika, Betolovoto, Razlog 2760, Bulgaria (Formerly White Fir Valley Resort)